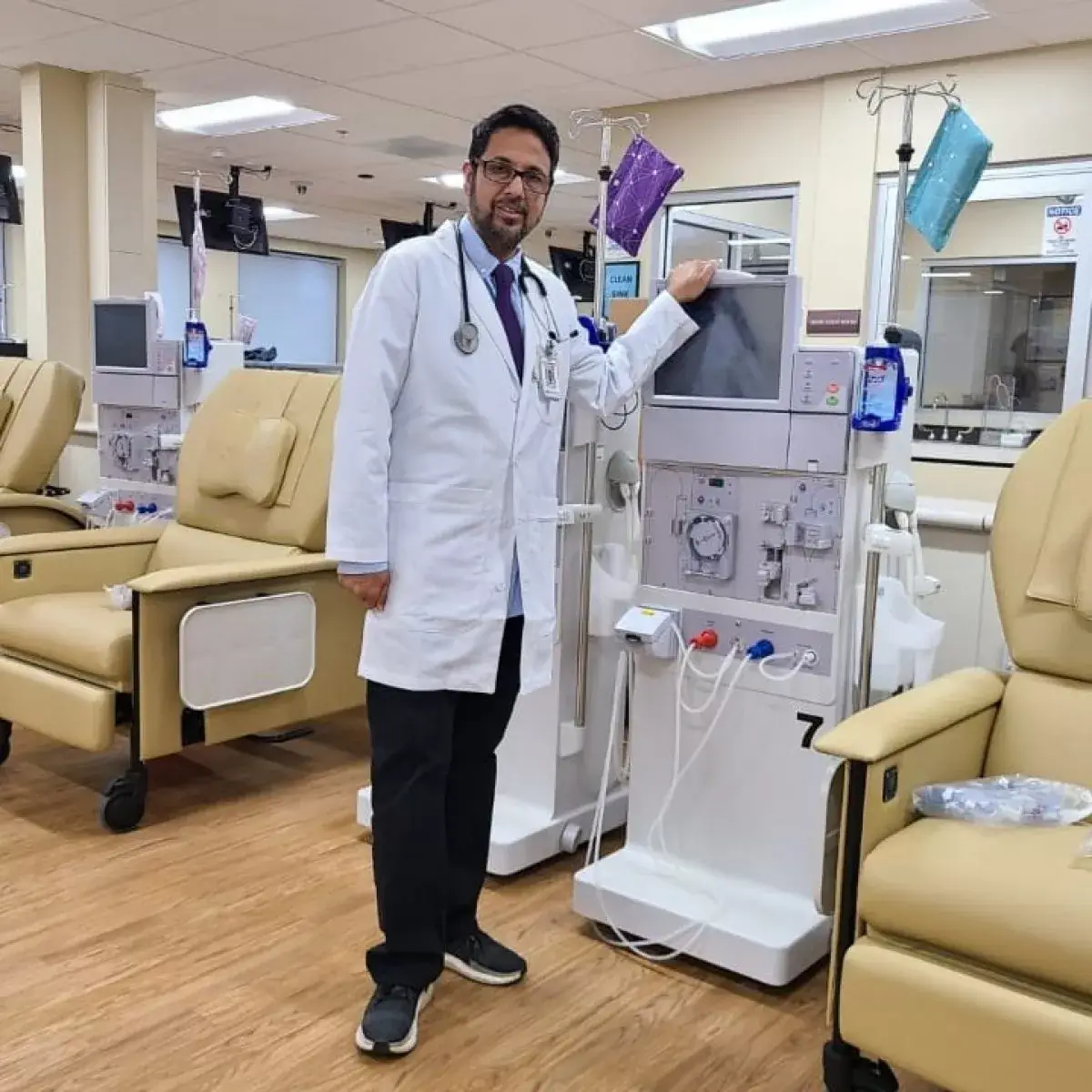 BOARD CERTIFIED NEPHROLOGIST
Dr. Mohammed Khan is a board-certified nephrologist and internist who specializes in chronic kidney disease, hypertension, and dialysis services. After completing his Internal Med res at Keck School of Medicine at USC, Nephrology Fellowship at the University of California, Irvine.
Dr. Mohammed Khan has dedicatedly served the Inland Empire community for over 15 years and started Riverside Nephrology Physicians Inc. in 2010 with one medical vision: to serve the Inland Empire with empathetic care. Dr. Mohammed Khan is committed to lifelong learning by participating in Continuing Medical Education regularly, while attending conferences routinely to bring the newest research and technology to his patients. Dr. Mohammed Khan has dedicated time to medical humanitarian relief where he has served impoverished communities in countries India and Bangladesh. When he's not in the office, Dr. Mohammed Khan enjoys hiking with his kids, watching Bollywood movies, and playing Scrabble with his wife.
Med School : Deccan College of Medical Sciences
Med School : Deccan College of Medical Sciences
Residency : Keck School of Medicine at University of Southern California
Fellowship : University of California, Irvine
Board Cert : American Board of Internal Medicine, with a Nephrology Subspeciality